July 29th, 2009. (13 months, 4 weeks old.) by ben
M&D and I always read before bed.  This was the first time that I got to sit in the chair all by myself.  It's very roomy and comfortable.  I could get used to this!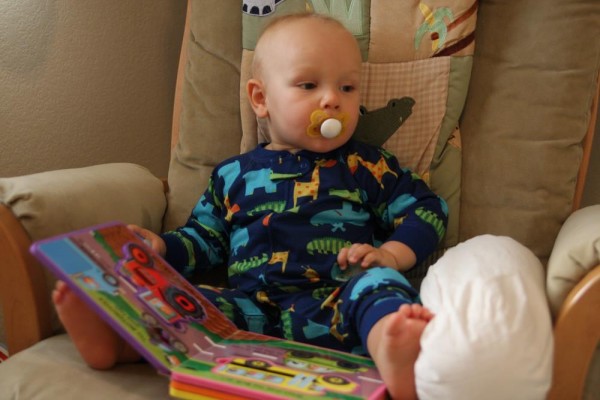 Maybe one day I'll be able to read all by myself, too.  But that wouldn't be as much fun, I think.