December 24th, 2008. (6 months, 3 weeks old.) by ben
Here I am with Daddy gearing up for the big day.  We had a big car trip down, and now I'm getting to meet lots of very friendly new people.  For obvious reasons, they all think I'm great!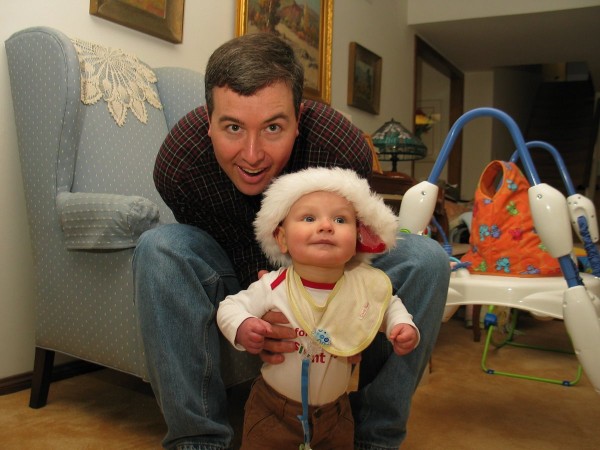 One of the new people is my cousin Avery.  I don't mind sharing my genes and T-shirts with my little cuz.  (Isn't she cute???)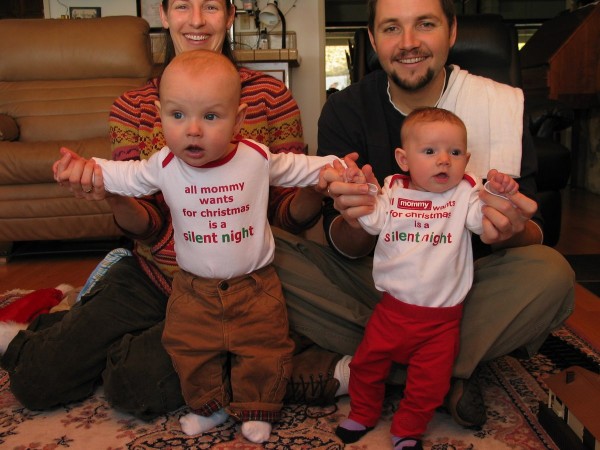 Christmas is almost here!