May 30th, 2010. (23 months, 4 weeks old.) by ben
Ma came to visit last week to help look after me while Auntie Linda and Uncle Rick are away.  I had a great time seeing Ma and showing her all my toys 'n' stuff.
Then, because it is almost my birthday, was sang Happy Day Day and I got to open some presents!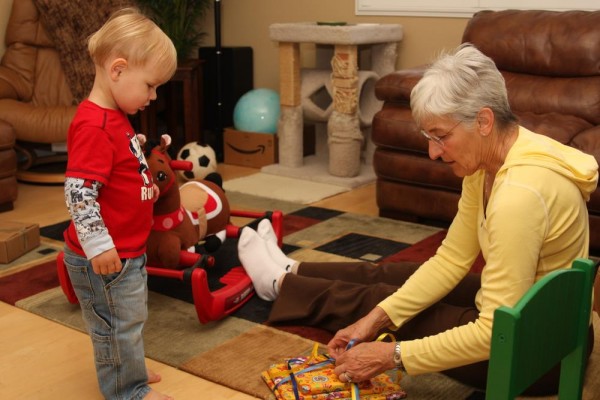 Look!  Ma got me a great looking shirt and shorts (just in time for Summer!), and some new books.